Scrambled Eggs and Bacon Crepe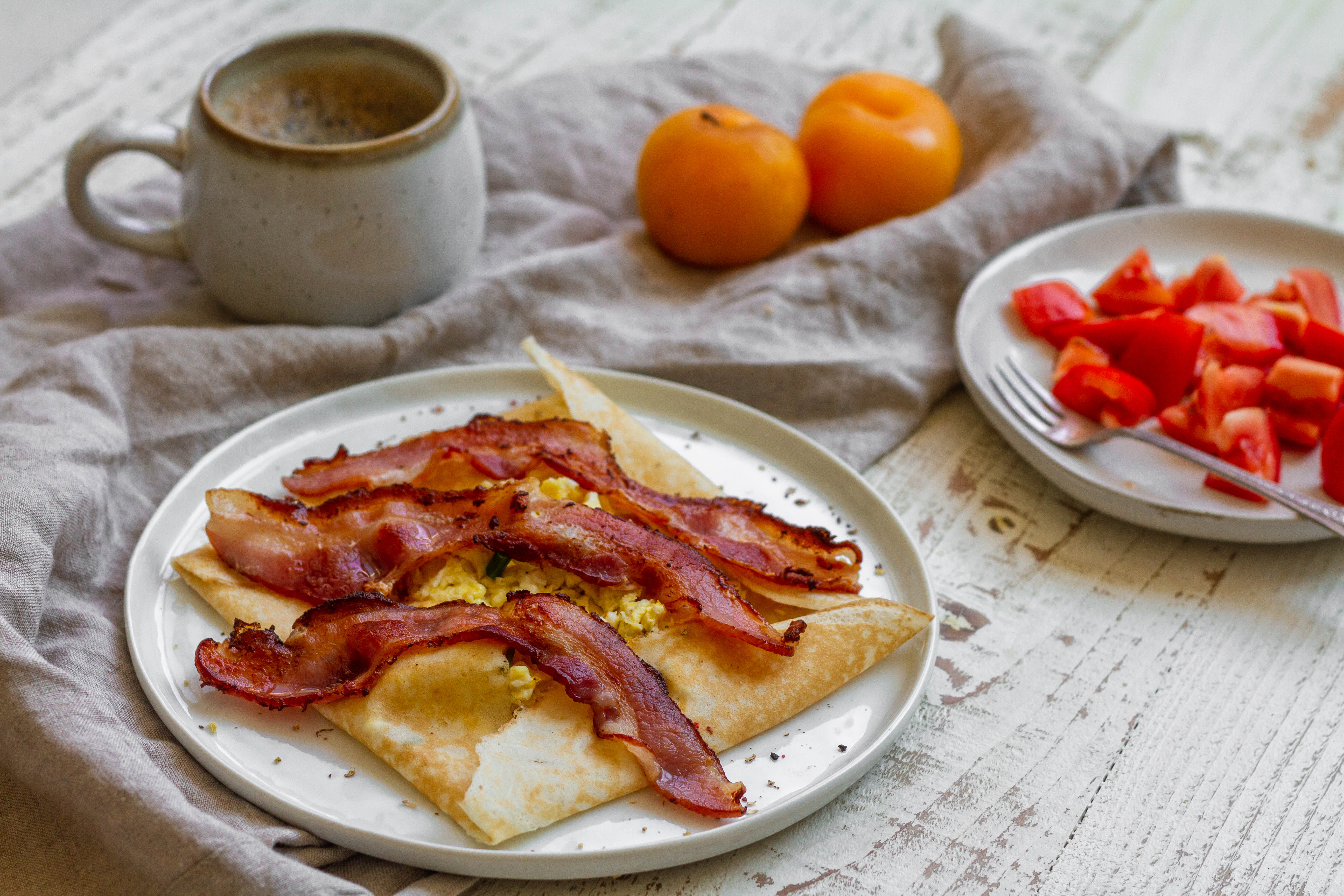 Looking for an easy way to amp up your breakfast? Try our Scrambled Eggs and Bacon Crepe recipe.
In only a few minutes, you can create a breakfast worth of any café with your French Style Crepes.
Ingredients for 2:
2 scallions
4 eggs
6 slices of bacon
Olive oil
Salt and pepper
Trim and thinly slice scallions, separating whites from greens.
Heat a drizzle of olive oil in a pan. Add scallion whites, cook stirring for 1 minute.
Scrambled your eggs in a bowl, add salt and pepper and add to the pan. Cook the eggs to your liking.
In another pan, fry your bacon.
Place our French Style crepe in your plate. Arrange the eggs on top of it. Garnish with scallion greens.
Fold each corner toward the center. Add 3 slices of bacon per crepe on top of it
Enjoy with a side of tomato salad or fruits.